Artificial Intelligence (AI): An Emerging Technology in the Ghanaian Legal Jurisdiction.(PART 1 OF 2 SERIES)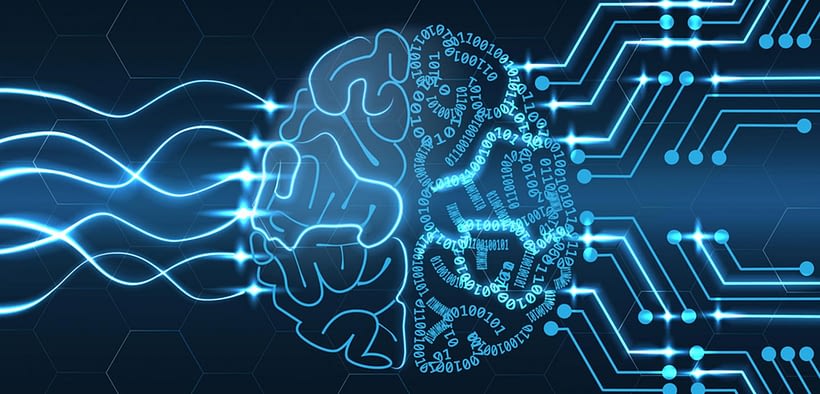 Introduction
It is not an obscure technology but an increasingly and inevitable wave of change blowing across legal jurisdictions world-wide. Ghana is not an exception to this technological change.
Indeed some major firms in Ghana have adopted the use of some forms of AI technology in the execution of legal services to their client. I must say that, I cannot put the names of these firms out because I do not have their consent to do so. I shall withhold their names and further espouse on the topic as aforementioned for better appreciation of the subject-matter. It is noteworthy that, the use of this technology is not widespread in Ghana amongst lawyers, law firms, legal departments of companies and governmental institutions but rather a privilege of few practitioners who can either afford AI technology or are mostly interested in legal technology and deem it necessary as a tool to enhance their service to clients.
AI technology is a transformative technology which is sweeping in most advance jurisdiction such as USA, Europe and Asia and pockets of countries in Africa such as Kenya, South Africa, and Tanzania. Ghana cannot be excluded from this transformative technological adoption as modernity thrives on technology.
In recent years, lawyers and court houses use varying forms of electronic devices to enhance legal services. The intrinsic value is that all of these are geared towards enhancing justice delivery in the country. The use of assisted electronic gadgets such as Ipads etc. with legal search engines in court today is not the same as yester-years. The practice of law in the medieval years without electronic devices is not the same in this age. This means that legal practitioners and stakeholders can only brace themselves to change as the world is in a constant flux. It is imperative for stakeholders in the Ghanaian legal industry to understand that AI technology in some few years will become an inevitable "devil" in the delivery of legal service to all and sundry.
This article is serialized into two parts. The first part will deal with the above topic whiles the second part (topic) deals with legal ethics of AI captioned under the topic "Legal Ethics Rules a Sine Qua Non for AI in the Legal Jurisdiction of Ghana".
As much as this article is meant for readers digest, it is purposed to stoke the minds of legal stakeholders in the industry for them to have an unwavering interest so to create or assist to harmonize the legal ecosystem for this technology to exist in balance with established laws in the jurisdiction. Thus, in as much as AI is beneficial to lawyers and their related services thereon there are grave ethical matters that the Ghana Bar Association and General Legal Council must be concerned about. The American Bar Association in light of the emergence of AI in its jurisdiction has issued and adopted a report dated August, 2019 to grant a clearer direction with the use of AI with particular emphasis on emerging issues of legal ethics. This leads me to further expound what AI is.
Definition of Artificial Intelligence
The American Bar Association House of Delegates per its report dated August, 2019 defined AI as "the capability of a machine to imitate intelligent human behaviour".[1] Further to this definition Lisa Morgan, (2018) per her article "4 types of Machine Intelligence You Should know, Information Week" also defined AI as "cognitive computing" or "machine learning"[2] . According to Morgan, cognitive computing is the sensory branch of machine intelligence and by this, machines can "see", "hear and "feel". She further added that cognitive computing brings human capabilities of computers so they can think, behave and act like humans. Machine learning, on the other hand is an application of artificial intelligence (AI) that provides systems with the ability to automatically learn and improve from experience without being explicitly programmed. Machine learning focuses on the development of computer programs that can access data and use it to learn for themselves[3]. Simply put, the computer learns automatically without human intervention. This is because the computer learns through observations based on data (contracts, case laws, other judicial precedents, rules of court etc) available to it and it is able to make legal analysis therefrom.
I must point out that there is no clear definition for AI, rather most experts' attempts to describe it. According to Tanya Lewis (2014), the term AI was not formally founded until 1956, at a conference at Dartmouth College, in Hanover, New Hampshire, where the term "artificial intelligence" was coined[4]. The development of AI has since been revolutionary and we use them all around us, whether we giving a command "take me a picture", "drive me" "review case" etc. we get results.
The Use of AI in Legal Practice.
The sweeping revolution of AI in the legal world will not island Ghana. In fact, it has permeated the Ghanaian legal jurisdiction already. Except to say, only some few firms have adopted AI technology to assist in legal works. According, to Stern Miller (2017), the revolutionary change by AI in the legal industry can be compared to that of emails when it emerged. In years past, posting letters was the main phenomenon until the advent of email technology or instantaneous communication. Emails now have become inevitable to man and same is used for communication in all forms of transactions in the human endeavor. That is, just as emails have become ubiquitous so will AI be to legal practice. Lawyers who fail to adopt this technology in some few years will be left behind and will not have a competitive edge over other lawyers using AI for legal assistance. According to Edgar Alan Rayo (2019), the growing interest in applying AI in law is said to be slowly transforming the profession and closing in on the work of paralegals, legal researchers, and litigators[5].
Every lawsuit and court case requires diligent legal research. However, the amount of links to open, cases to read and information to note, can overwhelm lawyers who have limited time doing research. Lawyers can take advantage of the natural language search capability of the ROSS Intelligence software by asking questions, and receiving information such as recommended readings, related case law and secondary resources[6].
AI brings the ability to search for concepts (e.g. contract review and analysis for due diligence), to identify changes in tones of email communications including looking for code words[7] used to otherwise try to disguise the true nature of the conversation and even to draft where the computer understands what needs to be drafted and prepares the documents[8].
Rayo (2019), states that organizations such as JP Morgan in June 2016 employed the use of AI under the Application named COIN (for contract intelligence). This AI extracts 150 attributes from 12,000 commercial credit agreements and contracts in only a few seconds. It is interesting to note that, this AI Application is equivalent to 36,000 hours of legal work by its lawyers and loan officers according to the company. According to Rayo, COIN was developed after the bank noticed an annual average of 12,000 new wholesale contracts with blatant errors[9]. This is indicative that there is a new dawn approaching and that lawyers must brace themselves to it to enhance service delivery.
AI is wholly a prospective technology that is transforming the legal practice in the world including Ghana. The big question remains even though the technology is here already with us, what is the posture of the larger legal community? Is it one of positive or negative affirmation? Or indifference? The reasons for adoption lie below as the under-discussed AI applications are currently in use to aid legal service to client.
Litigation or Predictive Analysis
According the American Bar Association report as cited herein, AI applications are used by lawyer to predict the outcome of cases and further aid lawyers in litigation.
I must point out that, AI assess data available to it such as: Case law; public records, legal proceedings, dockets, statutes and decisions of quasi-judicial bodies etc. and other data from search engines to predict a client's problem put before it (computer). The AI technology provides nearly accurate intelligent prediction of the outcome of a case. I must mention that, according to Rayo 2019, an AI company like Casetext claims that its AI CARA technology allows lawyers to forecast an opposing counsel's arguments by finding opinions that were previously used by lawyers. Users can also detect cases that have been negatively treated and flagged as something that lawyers may deem unreliable. Large law firms such as DLA Piper and Ogletree Deakins use this AI programme for legal works.
This type of AI is where the lawyer train the computer to classify his or her documents as relevant or irrelevant from a data already made available to the computer. This is also known as predictive coding. An example is Exterro Company in the United States of America whose AI Application software called WhatSun performs all enterprise electronic discovery eliminating up to 99.9 percent of all inefficient cerebral functions currently performed by highly paid attorneys, paralegals and technologists. The software was able to perform electronic discovery tasks of lawyers at a 95 percent cost savings according to the law firm. According to Exterro, WhatSun, any company or law firm can have a defensible, roboticized method to gain control over electronic discovery and legal hold, including WhatSuns ability to scan two zettabytes of information in its brain in fewer than 172 milliseconds[10].
With this type of AI, the computer is fed with all data on transactions or contracts or any other procedural requirements. The computer has the capacity to review large transactions or contracts which require compliance and due diligence to be carried. Lawyers, prominently amongst other services, rendered to clients is to thoroughly assess legal situations and give legal opinion on the matter to the client. The process can be time consuming and tedious whiles lawyers can sometimes make mistakes or omissions in the cause of legal advice.
The AI is able to carry out a review in the smallest second with such accuracy, thereby improving legal services of the lawyer to his or her client. Kira Systems an AI technology company founded by Noah Waisberg a mergers and acquisitions lawyer, asserts that its software is capable of performing a more accurate due diligence contract review by searching, highlighting, and extracting relevant content for analysis. He further contended that, other team members who need to perform multiple reviews of the content can search for the extracted information with links to the original source using the software. The company claims that its system can complete the task up to 40 percent faster when using it for the first time, and up to 90 percent for those with more experience[11].
Lawyers, judges and any other actors in the legal space requires diligent legal research for better legal service. According to Rayo (2019) supra, the amount of links to open cases to read and information to note, can overwhelm lawyers who have limited time doing research. Lawyers can take advantage of the natural language search capability of the ROSS intelligence software by asking questions, and receiving information such as recommended readings, related case law and secondary resources. AI activities geared towards enhancing legal service in the legal space keeps increasing and it is only a matter of few years that the failure of a lawyer who will embrace its use will be less competitive in the legal space.
There are many more functions AI technologies perform in the legal ecosystem. According to Rayo 2019 supra, AI technologies does the under-listed function but not exhaustive:
"Document automation: Law firms use software templates to create filled out documents based on data input.
Intellectual property: AI tools guide lawyers in analyzing large IP portfolios and drawing insights from the content.
Electronic billing: Lawyers' billable hours are computed automatically"[12].
Deception detection: Further to this, according to the American Bar Association report[13] there are AI Applications which are able to detect deception. This is designed to be used in courtrooms to detect whether a witness is misleading the Court or not. According to the report, In one test run, an AI system performed with 92 percent accuracy, which the researchers described as "significantly better" than humans and that these are being used in United States, Canada, and European Union.
It cannot be far-fetch to say on authority that some major law firms are using electronic billing, documentation automation, electronic discovery and other forms of AI software in the country. As I have already intimated, I do not have the consent to put out names but there is a dawn approaching that majority of Ghanaian law firm would need to adopt AI technology. Thus, this is not merely to enhance legal services but improve the total competitive edge of lawyers and law firms in the country whiles dealing with their clients.
The AI Advantage curve lawyers need to know about
Following my discussion of the need for lawyers in Ghana to learn and adopt AI in legal practice, I have briefly outlined the benefits associated with my proposition.
The first thing lawyers need to note is that AI can be used in practice. I mentioned this as a first point because, "acceptance" of reality is important for further understanding than denial.
According to the American Bar Association report[14] Lawyers who use AI are better, faster, and more efficient in rendering legal services to companies and organizations.
The under-reference report indicated that lawyers who use AI are better counselors to their clients than those who do not use it.
Further citing the American Bar Association report[15], indicates that in the next few years, the use of AI by lawyers will become an indispensable part of the practice of law just as the emergence of electronic mails.
Finally, the dawn of this transformative technology is with us, I call on stakeholders in the legal industry to organize orientation programmes on usage or non-use of it to enhance legal service than sit on the fence and for the technology to overwhelm the legal industry. Lawyers who refuse to tag along will be left behind in this dawn of technological practice.
Recommendation to Legal Practitioners and Stakeholders in the Ghanaian Judicial Space.
I hold a humble view that colleague lawyers in the industry must unite to embrace the AI technology and adopt it to fit practice but under guided rules. This is because the AI technology has permeated the legal space already. Therefore, whether there is a unanimous and a deliberate decision to accept and or adopt it means little to this rolling technology.
It beholds on practitioners and industry players to understand that the adoption of AI affects the value of service rendered to clients as explained in this article. It should further be noted that AI technology has its own associated ethical issues which must be addressed. The issues of AI ethics are addressed in my second part article. I pray my recommendations will provoke policy direction and eventual drafting of rules on the use or non-use of AI technology in the Ghanaian legal industry:
Education on AI technology by the Ghana Bar Association.
It is my humble opinion that, the Bar should lead educational campaigns through its seminar programmes, conferences and general meetings as well as other fora to discuss this emerging technology in the legal world. The General Legal Council can always be a partner entity in this important venture.
Stakeholder Consultations
This is very important in building a formidable legal jurisdiction for the country. Stakeholders such as lawyers at the Bar, the Ghana Bar Association, General Legal Council, Judicial Service of Ghana, Attorney Generals Department, Law Firms and other related legal entities and personalities of concern needs to congregate to brainstorm on the adoption, use or non-use of the implications of AI technology in the Ghanaian legal industry.
Legislations or Subsidiary legislation on ethical use of AI use in legal Practice in Ghana.
I will humbly refer readers to the part 2 of this article which discusses the issue of ethics as far as AI use in legal practice is concerned. But this notwithstanding, it is important to note that, in the use or non-use of AI technology by lawyers pose implications of ethics. Thus, as AI is on the ascendency, it must adapt to law and its uses. But this must be a relationship development between law and AI technology. AI is a transformative technology and has the potential to challenge a lot of legal assumptions in the short, medium and long terms. AI must adapt to the value systems of the Ghanaian people reflected in law and policy. This is where the role of policymakers are essential in promulgating rules of engagement for users.
I hereby call for the amendment of the Legal Profession (Professional Conduct Etiquette) Rules, 1969 (LI 613) to include more rules on ethics in relation to AI as the current rules does not have anything AI. I have done elaborate analysis in the part 2 of this article as far as the amendments of LI 613 are concerned. The rules must also not stifle the use or development of AI technology in the country. The balance between its usage and adherence to law is important. Rules or legislations will help protect the public from possible dangers of computer decisions in place of a human being.
A critical legal question that arises is who bears the duty of competence when a lawyer allows a computer to take a decision for him and relates that to a client or a judgement in court made by AI instead of a judge? These are interest areas worth discussing. Further to this, I ask, does a lawyer owe a client the duty to communicate to the client that AI was used in taking a particular legal decision on his case? In all of this lies consent.
Consent at this stage is important and such instructions must come from the client before the usage of AI. The degree of risk must be known to the client to help him or her take an informed decision. Interesting times ahead for stakeholders in the legal profession to discuss and for the courts to determine.
At this stage, it is apparent that some ground rules of a sort should be employed per the use of AI in Ghana. I leave the remainder of the brainstorming to you to do.
It is essential for Ghanaian lawyers to embrace the emerging AI technology because it is already here with us. I humbly call on key stakeholders such as the Ghana Bar Association, Judicial Service and General Legal Council to lead the way with education and sensitization programmes on the advent of AI and how its use can assist with justice delivery.
Legislations or subsidiary legislations (rules, regulations) is very important in the use or non-use of AI in legal practice. Per this article I have called for the amendment of the Legal Profession (Professional Conduct Etiquette) Rules, 1969 (LI 613) to include therein ethical rules that border on AI use or non-use. It should not be after when the use of AI technology has overwhelmed our jurisdiction before stakeholders seek solutions to major issues about ethics and its use. But a pragmatic approach is swift and rewarding.
The dawn of the legal technological revolution has fallen on us. The cast of its shadows is near if not sheltering over us. Only those lawyers and legal actors who prepare themselves to stand up against this shadow of transformative technology will carry on with enhanced legal service and for those who are reluctant and or would refuse change will only be left behind under the cover of the shadow of this inevitable technology.

---
[1] American Bar Association House Of Delegates Adopted August 12-13, 2019 Resolution
[2] Lisa Morgan, 4 Types of Machine Intelligence You Should Know, Information Week (Apr. 10, 2018) https://www.informationweek.com/big-data/ai-machine-learning/4-types-of-machine-intelligence-youshould-know/a/d-id/1331480 . retrieved 10/29/2-19
[3] Machine Learning. https://expertsystem.com/machine-learning-definition/ retrieved 10/29/19
[4] Tanya Lewis, A Brief History of Artificial Intelligence. December 04, 2014. https://www.livescience.com/.49007-his(tory-of-artificial-intelligence.html retrieved 10/31/19.
[5] Edgar Alan Rayo, 2019 AI in Law and Legal Practice – A Comprehensive View of 35 Current Applications.
[6] Rayo 2019 (supra).
[7] Code words means word or phrase that has special meaning and it is different from the normal meaning.
[8] Sterling Miller 2017 https://legal.thomsonreuters.com/en/insights./articles/ai-and-its-impact-on-legal-technology retrieved on 10/30/19
[9] Edgar Alan Rayo, 2019 (supra)
[10] E-Discovery, Privacy and IG Software. Retrieved 10/30/2019 https://www.exterro.com/about/news-events/exterro-revolutionizes-e-discovery-market-with-robotic-e-discovery-fusion-whatsunn/
[11] Rayo (2019) Supra
[12] Rayo 2019 supra
[13] American Bar Association House Of Delegates Report Adopted August 12-13, 2019 Resolution
[14] American Bar Association supra.
[15] American Bar Association supra.