Bitcoin Trading vis-a-vis Anti-Money Laundry Issues, Remittances, Tax Infractions Arising and the Laws in Ghana.(Part 5 of six)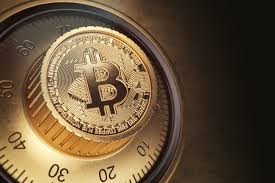 The Bank of Ghana is the Central Bank of the Republic of Ghana and amongst all other things is responsible for putting out economic and fiscal policies for the country. I will proceed to mention main but not exhaustive, the legislations that regulate the bank and financial sector in Ghana. The Bank introduced the Banks and Specialized Deposit-Taking Act, 2016, Act 930 which repealed the Banking Act 2004 Act 673. This Act by far regulates deposit-taking and the very institutions that carry out this related business in the banking industry and thereby vesting more supervisory powers over banks in Bank of Ghana (BoG). Payment Systems Act 2003, Act 662 deals with electronic and other payment, clearing and settlement systems in the financial space. The BoG is also vested again with the high power of supervision over financial institutions operations as well as provide for intermediary parties.
Further to the above is Foreign Exchange Act 2006, Act 723 which deals directly with international payment transactions and foreign exchange transfers as well as regulates foreign exchange business in Ghana. Anti-Money Laundering Act 2008, Act 749 applies to the prevention of money laundering. I have explained how bitcoin is used for money laundering without detection as the flow or trajectory of funds does not pass through the banks any longer but through bitcoin trading across jurisdiction without detection. With respect to the Anti-Terrorism Act 2008, this law it provides, means and imposes legal duty on the banks to help combat terrorist financing in Ghana and finally, Income Tax Act 2015 (as amended), Act 896 provides for the taxation of businesses and its related matters in Ghana, yet with bitcoin traders easily evade taxation. I have expounded more on that below. A careful perusal of the above financial laws lacks clear and express provisions to regulate the ever-growing electronic financial technology industry. All these financial and securities laws are not capable enough to deal with bitcoin (cryptocurrency) trading in Ghana.
The Bank of Ghana under the Foreign Exchange Act 2006 Act 723 per section 18 (1) (d) and (e) imposes restrictions on the importation and exportation of funds by electronic unit payments and securities in the denominations of local currency or the currency of another country. As explained early on, bitcoin trading is done via bitcoin exchanges platform per bitcoin to either bitcoin or other alternative cryptocurrencies or fiat currency. It is important to point out that, the platform exchanges envisaged in the Ghanaian laws as cited above are in fiat currency and it matters not whether it is digital, it is still in fiat currency.
Remittance transmission is allowed and supervised per the legislations mentioned above to its recipient, but this is transacted only in fiat currency. That law has made things easy by co-opting emerging payment systems into legislations for supervision. The expansive nature of the law does not yet cover cryptocurrency which has seen rife trading and exchanging. Remittance transactions via bitcoin or any of the known cryptocurrency have always flourished in Ghana since that area of the industry remains unregulated. To these remittances, no tax is surcharged to them and by that the country loses income.
More particularly during bitcoin remittance[1] transactions, the bitcoin is transferred to the receiving party in bitcoin. The party may then choose to convert the bitcoin into other forms of cryptocurrencies or any other fiat currency, but at a bitcoin exchange rate. The Bank of Ghana is mandated to regulate such transfers but the interesting thing is that bitcoin trading takes out financial intermediaries and unless regulation comes into place the Bank of Ghana would have no place and role to play in this industry. The effect of this is that aside the many positive gains with bitcoin trading it is also associated with illegal trading which plays into the loop roles of the laws of Ghana.
To make it more imperative, the Foreign Exchange Act makes it mandatory for every transaction or payment in foreign currency, to or from Ghana between a resident and a non-resident, shall be made through a bank[2]. It further provides that where there are payments to be made for exports from Ghana it shall be made through a bank[3] and that to carry out the business of money transfer their person must be licensed to carry out such business[4]. Again the law does not anticipate cryptocurrency exchanges and I by this, call for the amendment of the law to cover these areas which involve exchanges. Further to this problem is that these exchanges and remittance companies are online present and operate in the digital space by trading in electronic transfer of payments or remittances of funds the requisite license to operate. This calls for legislation.
Bitcoin Trading vrs Tax Laws in Ghana
Digital currencies are used to make payments online to users. According to Omri Marian 2013[5], whiles cryptocurrencies can be used for legitimate purposes they are viewed and used for illicit transactions. She further argues that cryptocurrencies possess the two most important characteristics of a tax haven. Omri Marian further explains that in respect of crypto trading there are no jurisdictional limits. Thus, it is cross-jurisdictional by which companies operate and that the account of investors or users are kept in cyberspace per digital wallets. From the foregoing, these transactions that occur by crypto in the nature of cross-jurisdiction are not subject to taxation sources.
Further to the above, is the issue of anonymity by users during cryptocurrency account trading. By the design of these trading platforms and digital wallets, users remain anonymous and can initiate as many online wallets as they want to trade over or mine bitcoins and trade them without ever providing any identification information. It is worthy to mention that the jurisdiction to income tax in Ghana is source-based and that all income arising from any transaction from the jurisdiction of Ghana is liable to Ghana income tax. This principle only extends to fiat currency but not bitcoin or any cryptocurrency. Thus, these investors realizing that income generated within Ghana will attract tax will convert the income value into bitcoin to evade tax.
Per section 3 of the Income Tax Act 2015, Act 896 states that the assessable income of a person for each year of assessment is the income of the person from any employment, business or investment. For the benefit of interpretation "person" means both natural and artificial persons, and this identified person will only be liable to tax per his income from employment business and investment under the year of assessment. According to Kunbuor, Ali- Nakyea and Demitia 2017, per their exposition of the Act indicated that in the case of a non- resident person, assessable income is limited to income from employment business or investment which has a source in Ghana or income which is effectively connected with a Ghanaian. The income of a person from employment, business or investment must be traceable to a source in Ghana. Furthermore, the income must accrue in or derived from Ghana for it to be taxable. This is to say that where the bitcoin company is resident in Ghana, income accruing or derived from within the jurisdiction of Ghana under the assessable year ought to be liable to tax but this is not the case for bitcoin trading. The same principle applies to investors engaging in bitcoin trading on the secondary market within Ghana.
It is worth noting that, even where the company is non-resident in Ghana and where the income from the profit of business or trade accrues in or is derived from, received in and brought into Ghana is subject to tax, but currently this excludes bitcoin trading and exchanges in Ghana.
According to Kunbuor, Ali- Nakyea and Demitia 2017, the resistance to tax is of two main kinds being tax avoidance and evasion. The learned authors defining tax avoidance quoted Professor Wheat Croft as "…the act of dodging tax without breaking the law". The learned authors maintain that this definition only applies in situations where there are no anti –tax avoidance laws but fortunately Ghana tax laws have anti-tax avoidance legislations.
Section 34 (2) of Act 896 defines tax avoidance as "…the arrangement of the main purpose of which is to avoid or reduce tax liability" while tax evasion is the illegal non-payment of tax. Currently in the USA, bitcoin users must file their records and tax accordingly upon the government passing the Foreign Account Tax Compliance Act 2010. You cannot avoid the payment of tax. Bitcoin trading makes the work of Governments more herculean as their attempts to trace and arrest tax evaders who route their income to off-shore banks become obsolete.
According to Omri Marian 2013 [6]quoting Melendez, 2013, argues that one study found that many owners of bitcoin wallets use them as "savings accounts." Such wallets are used only to receive but never to send bitcoins. Earnings in such wallets unless voluntarily reported, are beyond the reach of taxing authorities. In addition, researchers have discovered that many Bitcoin users employ "fork and merge" patterns. Large amounts of bitcoins are split into multiple small accounts, apparently owned by the same user, or large amounts are bought in small batches using multiple wallets. Tax-evaders and money launderers regularly use these tactics to attempt to hide the sources, as well as the destination, of funds. Moreover, some taxpayers have openly acknowledged that they have considered using Bitcoins to avoid tax-reporting requirements[7].
This is a real big problem and until legislation is passed to regulate bitcoin and cryptocurrency, government will continue to lose revenue. There is the need for joint consultations between the Central Bank, Securities and Exchange Commission and the Ghana Revenue Authority on matters so far raised herein.
Omri Marian 2013, further points out that to find solutions to tax evasion and avoidance, authorities need to target intermediaries that facilitate bitcoin trading and exchange, even though it may be appropriate, but it is not clear to what extent. As mentioned, there are no traditional financial intermediaries involved in bitcoin trading. There are no "banks" holding information on account holders. That said, it seems that with the increasing popularity of bitcoin, some internet intermediaries emerge naturally in the market. Websites that facilitate the exchange of Bitcoin to real currencies must hold some information on their account holders (such as a bank account number, credit card number, or PayPal account) in order to enable the exchange. It might be possible for tax authorities to regulate such intermediaries in the same manner in which they regulate financial intermediaries[8].
She further mentions that given that the number of bitcoins is finite and that current market capitalization is low, governments could theoretically eliminate bitcoin by owning it all. For example, central banks could purchase Bitcoins, and governments could employ sizable computing powers to mine Bitcoins and, by doing so, take bitcoin out of circulation. This, again, will make bitcoin irrelevant for tax-evasion purposes. Even assuming we are able to clear the legal and normative hurdles associated with such an approach, however, there is no assurance that other virtual currencies will not take Bitcoin's place.
Bitcoin and the Anti-Money Laundering Laws of Ghana:
Money laundering is illegal in Ghana and in any country one could possibly think of. This is exemplified in the Anti-money Laundering (Amendment) Act, 2014 which amended the Anti- money Laundering Act 2008 Act 749, Act 874. The new law is an expansion of the older law or Act in terms of the scope of actions that can be taken curbing money laundering in Ghana.
Bitcoin allows for investors or users to be anonymous during transactions. The absence of banks or financial institutions as intermediaries and legal regulation in the bitcoin ecosystem has caused the incidence of some people to find such opportunity as a haven for illicit transactions per Sharma, 2018.
It is worthy to note that, the current Act 874 is deficient in its provisions to fight money laundering where the blockchain technology has been employed by a user for money laundering. Bitcoin and other cryptocurrencies are decentralized features and there is no central organization that controls all the transactions happening on its ledger. This makes it challenging for regulators to control.
Money laundering is the process of making large amounts of money generated by a criminal activity, such as drug trafficking or terrorist funding, appear to have come from a legitimate source. The money from the criminal activity is considered dirty, and the process "launders" it to make it look clean.[9] The newest frontier of money laundering involves cryptocurrencies, such as Bitcoin. While not totally anonymous, they are increasingly being used in blackmail schemes, the drug trade, and other criminal activities due to their relative anonymity compared with more conventional forms of currency.[10] Crypto-based transactions can generally be followed via the blockchain. However, once a dirty cryptocurrency is in play, criminals can use an anonymizing service to hide the funds' source, breaking the links between bitcoin transactions. Often, the main excuse for illicit hiding activities is the argument that using anonymizing service providers protect personal privacy[11]. This can be accomplished either on regular crypto exchanges or by participating in an Initial Coin Offering (ICO), where using one type of coin to pay for another type, can obfuscate the digital currency's origin[12].
Another point to note which gives grounds for money laundering is unregulated exchanges which I have already discussed. According to Elliptic 2019, unregulated cryptocurrency exchanges is another avenue through which criminals can undertake bitcoin money laundering. Exchanges that are not compliant with SEC practices and which fail to perform strict and thorough identity checks allow for cryptocurrencies to be traded over and over again across various markets, deposited onto unregulated exchanges, and traded for different altcoins[13]. This is the reason I am seriously advocating for a regulation of the cryptocurrency industry in Ghana. By these illicit acts, the money laundering laws are defeated. The Act must be amended to cover cryptocurrency transactions but this amendment must be extended to the SEC as well as the banking laws.

---
[1] Means a sum of money sent via a money payment platform.
[2] Foreign Exchange Act, 2006 Act 723 section 15 (1)
[3] Section 15 (2) supra.
[4] Section 15 (3) supra.
[5] Omri Marian, Are Cryptocurrencies Super Tax Havens?, 112 Mich. L. Rev. First Impressions 38 (2013). Available at: http://repository.law.umich.edu/mlr_fi/vol112/iss1/2 vol 112
[6] Supra at pages 44-5.
[7] Supra.
[8] Supra page 46.
[9] Money Laundering. https://www.investopedia.com/terms/m/moneylaundering.asp retrieved on the 23/03/20
[10] Supra.
[11] Elliptic "Bitcoin Money Laundering: How Criminals use (And How MBS can Clean Up their Act)" https://www.elliptic.co/our-thinking/bitcoin-money-laundering retrieved on 23/03/20.
[12] Elliptic supra.
[13] Elliptic supra.