THE DAWN OF CRYPTOCURRENCY IN THE FINANCIAL MARKETS OF GHANA AND ITS INTER-RELATIONSHIP WITH THE LAWS OF GHANA: AN INTRODUCTION TO CRYPTOCURRENCY WITH PARTICULAR REFERENCE TO BITCOIN(Part one of six)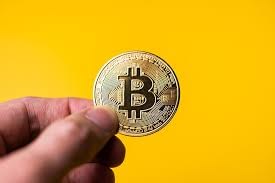 The modern age of technology has caused several digital developments to assist the spheres of economic systems across world markets. In light of this technological emergence is the association with the incidence of the rising age of digital currency which is being operated parallel to the traditional currency market around the world. Digital currency is a new asset in the global market space. The digital currency has other alternate currencies such as Bitcoin, Bitcoin Cash, Lite Coin, Ether. This paper would mainly focus on Bitcoin from the digital currency family.
Digital currency, also known as Cryptocurrencies has stunned investors with such awe worldwide, especially in recent years. Thomas (2017) indicated that three main factors have driven this interest: The role of cryptocurrencies in the world of electronic payments; meteoric rise in value since they were created less than a decade ago and the perennial search for a long-term store of value in the face of geopolitical uncertainty.
This paper further focuses on the growing bitcoin investment in the global market space with a particular interest in Ghana and its inter-relationship with Ghanaian laws and whether any possible legislative intervention is necessary to regulate digital currency trading in Ghana.
I will drive readers through a full pack series to better understand my submission on this topic.
Part one of six series "Introduction to Cryptocurrency with Particular Reference to Bitcoin"
Part two of six series "Main Elemental Players in the Bitcoin Ecosystem."
Part three of six series "Bitcoin as a Security traded on the Securities and Exchanges Market Defined and its Interaction with the Securities and Exchange Laws of Ghana"
Part four of six series "Cryptocurrency Securities Market in Ghana: The Need for Securities and Exchange Commission and Allied Institutions to Create a Legal Framework for This Industry"
Part five of six series "Bitcoin Trading vis-a-vis Anti-Money Laundry Issues, Remittances, Tax Infractions Arising and the Laws in Ghana."
Part six of six series "Recommendations to Bitcoin (Cryptocurrency) trading on the Securities and Exchanges Market of Ghana."
The first article will expound on the history of bitcoin, the concept of bitcoin and the features of bitcoin. It will then be followed by the second article which will discuss the main elements of the bitcoin ecosystem. Readers will be made to understand the main elements that constitute the bitcoin system such as the miners, bitcoin developers, exchanges and wallet providers. It is essential for readers to understand the basics so they can later fall on this knowledge in latter submissions that delve deep into legal analysis.
Owing from the knowledge now laid down in the minds of readers, I now navigate readers into part 3 of the series which will discuss whether bitcoin is a security that can be traded on the Ghana securities and exchange market. I will further look at whether bitcoin is a security at all, by discussing the cases of Securities and Exchanges Commission of US vrs. J. Howey[1] which concluded that bitcoin is a security and further promulgated a four element test called the Howey test. I then will then consider what I called the revised test in the US case of Tchercepnin vrs Knight[2] which indicated that when confronted with whether a person is trading in bitcoin the court should look at the substance rather than the form so that smart persons cannot escape the Howey test. I finally concluded (will finally conclude) my argument that bitcoin is a derivative in the form of Options, futures and contracts under the laws of Ghana and the Securities and Exchange Commission (SEC) closely examine my recommendation and further draft a legal framework to regulate the industry and not merely to issue caution statements to the public.
Further to this is article 4. This holds SEC to the task and the need for it to be proactive with the formulation of a legal framework for crypto trading in Ghana since the absence of such legal parameters does not stop traders from trading. This article further looked at the various infractions that possibly infringe on the laws of Ghana and scams that arise, hence the need for regulation.
The final article deals with Bitcoin Trading vis-a-vis Anti-Money Laundry Issues, Remittances, Tax Infractions Arising and the Laws in Ghana and Recommendations to Bitcoin (Cryptocurrency) trading on the Securities and Exchanges Market of Ghana respectively.
Background History of Bitcoin
Bitcoin is speculated to have been created by Satoshi Nakamoto. This is so because the identity of this person is largely unknown. This person is credited with the creation of Cryptocurrencies. It is further speculated that Nakamoto may be a collective pseudonym for more than one person[3]. On October 31st, 2008, Nakamoto published a white paper which generalized the framework of the bitcoin systems to a Cryptography mailing list (Thomas 2017). Thereafter, it was implemented as an open-source code[4].
On the 9th of January, 2009, version 0.1 of Bitcoin was released even though the programming to this version was described as created by people with little experience but with a great deal of theoretical experience. This included a Bitcoin generation system that would create a total of 21 million Bitcoins through to the year 2040[5]. Bitcoin represents the payment system with a capital 'B' while the unit currently is referred to as "bitcoin", with a lowercase "b".
Further to the creation of bitcoin or the crypto ecosystem, the world went on to witness its first bitcoin transaction on January 12th, 2009 in block 170 after the first block[6] was established on January 3, 2009[7].
After this phenomenon, New Liberty Standard published on 5th October 2009, the establishment of an exchange rate for bitcoin to enhance the trading of bitcoin. At that material time, the value of bitcoin was at US$ 1=1,309.03 BTC of which the cost of electricity to run the bitcoin mine was factored into the rate[8].
It is important to note that as the years went by the version of programming upscaled ( a full stop should be inserted). The development in programming gave way for currency exchange to be established on February 6th, 2010, also known as the Bitcoin market. By July 12th,2010 the value of bitcoin has increased tenfold, from US$ 0.008/BTC to US$ 0.80/BTC[9].
The weakness in the bitcoin system began emerging and this vulnerability in the bitcoin system was exploited resulting in the generation of 184 billion bitcoins. This vulnerability in the bitcoin system causes bitcoins to be improperly verified[10].
In October 2010, the Financial Task Force, an inter-governmental group that develops and promotes policies to prevent money laundering and funding of terrorists issued a warning of the use of digital currencies to fund terrorists and other criminal activities. This notwithstanding, the incidence of miners[11] increased and bitcoin transactions around the world became more accessible. Despite the technological difficulties of bitcoin, its investment recorded more than the market cap of US$ 1 million on November 6th, 2010 further on February 9th, 2011 and reached parity with the US$ dollars at US$ 1.00/BTC[12].
By mid-2011, the bitcoin exchange market had spent all over Great Britain, Brazil and Europe. The performance of the bitcoin gained significant strides when it reached parity and passed the Euro and the British pounds Sterling with bitcoin stock passing US$ 10 million[13].
The largest ever bitcoin theft was reported at a claim of 25,000 bitcoins at the exchange rate of US$ 375,000. Other giant service providers such as MtGox had their security to administration account accessed and ledges of investors compromised. As a result of these cyber fraud, bitcoin halted bitcoin trading to have in place security measures for the Cryptocurrency market. In light of this, organizations such as the Electronic Frontier Foundation discontinued the acceptance of bitcoin for reason of legal uncertainties[14]. This is because the developing digital market lacked regulation and legislation and as a result of that there was a rise in cybercrime.
Consequent to this, another bitcoin exchange market based in Poland Bitomat, the third-largest bitcoin exchange lost in excess to its wallet 17000 bitcoins they were holding for their clients in July 2011. It was reported that a further 150,000 bitcoins worth over US$2 million at the time was further lost. On February 13th 2012, the second-largest bitcoin exchange in the world, Tradehill, shut down with a loss of US$ 100,000 as a result of regulatory and client conflict issues. The bitcoin space was never left to triumph as in March, 2012, the world witnessed the largest theft of bitcoins till date. Thus more than 46,000 BTC were stolen, valued at over US$ 228,000 from Linode, a website hosting company from a security breach[15].
On May 9th, 2012 the FBI report titled Bitcoin Virtual Currency reported that bitcoin payment methods could facilitate illegal transactions for weapons and narcotics. Many more bitcoin exchange markets continued to be hacked to cause loss. Bitcoinica shut down after a May 11th, 2012 hack in which it lost over 18,000 BTC worth approximately US$ 90,000[16].
In the further development of these assets witnessed the establishment of startup incubators[17] and while these assets saw development, there remain several problems associated with them which investors must be cautious of. Lawmakers must also make express laws to regulate the emerging use of cryptocurrencies to guide transactions in Ghana. I must put on record that there is no known legislation in Ghana that regulates cryptocurrency trading in Ghana even though trading is ongoing. This notwithstanding, on September 24th, 2012, Philip Monstakis, a senior attorney with the U.S Securities and Exchange Commission opened investigations into bitcoin saving and trust after allegations pointed that the scheme decreased the value of bitcoins by 30%[18]. The Securities and Exchange Commission in Ghana is not clothed with legislation to protect traders.
Furthermore, on March 13th, 2013, bitcoin experienced a hardfork[19] on its blockchain. This asset continued to grow on the market until the total bitcoin market surpassed US$ 1 billion. The surge in the market caused the first bitcoin ATM[20] to be unveiled in San Diego, California USA. But in spite of these positive gains, China on December 5th, 2013 per its Central Bank banned financial institutions from handling bitcoin transactions and any other form of virtual currency in yuan[21].
The Concept of Bitcoin
According to Klabber 2017, bitcoin is a peer to peer digital cryptographic currency. Bitcoin operates on a technology called the blockchain[22]. The blockchain is a ledger that records all historical transactions. Klabber 2017 further adds that the ledger is a peer to peer. This means that there are several computers which are connected. The overall operation of this system is what makes up the chain of block.
The Features of Bitcoin
Bitcoin has many distinctive features as compared to the other Cryptocurrencies namely altcoin[23] (e.g. litecoin and ethereum) and tokens[24] as well as fiat currencies[25]. The following are features of bitcoin:
Bitcoin allows for Business flexibility
All bitcoin trading and exchange are done over the internet. In other words, it is an e-commerce transaction. Thus, by this, businesses and investors can trade from any location in the world provided the transaction is over the internet. In other words, bitcoin and the other forms of crypto trading transactions can be done anywhere and at any time thereby creating a sense of business flexibility.
b. Medium Of Exchange
The insurgence of bitcoin comes with the unique characteristic of this virtual currency[26] also known as digital currency to be used as a form of payment for goods and services. The first transaction in bitcoin after it was created in 2007 was recorded on January 12th, 2009 in block 170 and it took place between Satoshi and Halfinney, a development and cryptographic activist[27]. After this transaction, many other complex transactions have occurred on several blockchains.
c. Bitcoin Guarantees Anonymity
This feature of bitcoin is good but can be a security problem as well. The legal implication of this characteristic of bitcoin will be discussed thoroughly in this paper series. The trading of bitcoin can afford a trader the opportunity to remain anonymous without knowing the true identity of the other user on trading transactions (Klabber 2017). Owners of a bitcoin address are not explicitly identified but all transactions on the blockchain are public.
d. No Financial Institute as an Intermediary
With the advent of bitcoin trading on the internet or virtual community, it requires no role play by a financial institution or a clearinghouse. The supervisory role of a bank or a clearinghouse is automatically regulated to the background. This virtual currency ensures that parties trade amongst themselves over a platform called the blockchain. In my further analysis, my call for heavy regulation would show how this characteristic with that of bitcoin guarantying anonymity can be a legal flaw in the financial economy of Ghana. The bitcoin market determines the exchange rate of the transaction.
e. Absence of Central Bank
The Central Bank in any country is responsible for overseeing the monetary system of that particular country, ensure currency (fiat currency and not digital currency) stability, and other fiscal policies. Another significant role it plays in the economy is to print or issue fiat currency (banknotes) into the economy. On the contrary, with bitcoin as a type of virtual currency, the role of the Central authority is totally extinguished in the ecosystem. The central bank is not needed to produce any type of cryptocurrencies including bitcoin as it is produced by the miners[28]. Bitcoins are generated through a mining process. The bitcoin miners add transaction records to the ledger of past transactions. The issue of miners will be discussed in detail later in my submission. The point to note is that the central bank is absent in the ecosystem and has no role to play as far as this virtual currency is concerned. This means that government regulation through the central bank is ousted and has no monetary control or policy influence the reason why government must consider a legislation to regulate bitcoin transactions. I am not against bitcoin as I am a very progressive person, but there remains fundamental legal issues that be looked at. These and many more I have discussed herein.
f. Bitcoin Risk and Price Volatility
Bitcoin price is extremely volatile and that extreme volatility is an extra dimension one must consider before investing in bitcoin. That is, an asset with larger volatility will generate less utility.
The cause of this volatility of bitcoin is that it is prone to cyber-attacks. It is very susceptible to hackers. Thus, hackers attack the system through the use of viruses and other forms of programmes such as malware to steal bitcoins. This even causes high price volatility (Klabber quoting Barber et al, 2012). Further studies by other researchers such as Moore and Christian (2013) in the paper "financial cryptography and data security'' examined 40 Bitcoin Exchanges and concluded that 18 out of the 40 exchanges has been closed down due to these cyber- attacks. The question that remains is whether bitcoin trading is a security?. Further read to get detailed analysis on this point and why there must be regulation.
Fiat currencies have three main features. On the contrary, bitcoin does not have a unit of value or account. Rhea Thomas 2017, argues that bitcoin does not appear to have reached the standard of a currency by a unit of value or account. Unit of value basically means that the currency will be used as a direct measure of value of goods and services. This is because most goods are priced in USD due to its extreme volatility. This means that unless there is certainty in the unit value, prices would continuously be priced in the USD.
Another area of interest which contributes to the volatility of bitcoin is the interplay on the market. Thus, over the years, the number of transactions has increased in the bitcoin market and this has caused the mining process to be more complex and time-consuming. By this, the transaction fees for miners has also increased. The average transaction fee according to Thomas 2017 as at the start of 2017 was $0.34, compared to $6.9 in August 31st, 2017. Due to the rising complexity of transactions, miners have resorted to the purchase of very expensive and specialized power to render accurate recording of transactions and bitcoin creation. Other miners have formed "pools" to leverage their benefits on cost.
The pseudonymous nature of transactions is another major factor that has increased risk and price volatility of bitcoin (Thomas 2017). Thomas (2017) argues that digital currency is associated with illicit activity and this has hindered its acceptance as a mainstream form of payment.
In 2013, the US Securities and Exchange Commission issued a warning to investors seeking to trade in bitcoin to proceed with caution and that the rising industry needs to be regulated. Further in May of the same year, the US Department of Homeland Security further seizes over $ 2.9million from a dollar account that belonged to a subsidiary of MtGox. It was alleged that the said company failed to register its operations as a money transmitting business in accordance with 18 US code 1960[29]. This leads us to the second article which will discuss the main elements of the bitcoin ecosystem. Readers will be made to understand the main elements that constitute the bitcoin system such as the miners, bitcoin developers, exchanges and wallet providers. Readers need to understand the basics so they can later fall on this knowledge in latter submissions that delves deep into legal analysis.

---
[1] 328 U.S 293 (1946)
[2] 389 U.S 332, 336 (1967)
[4] This means that the bitcoin system Nakamoto mailed was to the public and was meant to be a non-proprietary software.
[6] Block per bitcoin means the process where transaction in the digital space are verified and added to the ledger called the block chain and this is the means by which bitcoin is created.
[7] See www.historyofbitcoin.org
[8] See www.historyofbitcoin.org
[9] See www.historyofbitcoin.org
[10] See www.historyofbitcoin.org
[11] The miners do the work of verifying each transaction within the blockchain and in the process extract or mine bitcoin directly from the system, (Thomas 2017).
[12] See www.historyofbitcoin.org
[13] See www.historyofbitcoin.org
[14] See www.historyofbitcoin.org
[15] See www.historyofbitcoin.org
[16] See www.historyofbitcoin.org
[17] Startup incubators: incubate and fund the digital currency. They provide cryptocurrency related products and services such as exchanges, payments gateways, trading platforms, applications, wallets, mobile technology throughout the initial key stages of the development.
[18] See www.historyofbitcoin.org
[19] Hardfork is when the original bitcoin programme software is evolved into other softwares on the blockchain.
[20] Automated Teller Machine.
[21] See www.historyofbitcoin.org
[22] Blockchain is the technology which powers Bitcoin, Ethereum, and other cryptocurrencies. It is an immortal, immutable, openly accessible ledger of all transactions which have happened in the network since its inception. Almost every cryptocurrency has its own Blockchain. New transactions are registered and compiled in batches called "blocks" at regular time intervals; the blocks are created via the process called "Bitcoin mining" and added to the end of the "chain" of all the existing blocks, hence the name for the system. Blockchain's existence allows every user to verify the fact that every specific transaction has indeed taken place at a specific moment in time. Retrieved in 2019. https://cointelegraph.com/
[23] Altcoins are alternatives versions to bitcoin with just minority of them which are different from bitcoin.
[24] They are used on dApps (decentralized applications); these are the apps I told you about that can be built on blockchains like Ethereum and NEO. The dApps are built to use smart contracts, which is why they use tokens. Retrieved on 27th February, 2020. https://www.bitdegree.org/tutorials/types-of-cryptocurrency/#The_Three_Main_Types_of_Cryptocurrency
[25] This is legal tender note issued and backed by Government of a country as the currency for medium of exchange.
[26] Is a type of unregulated digital currency, which is issued and usually controlled by its developers and used and accepted among the members of a specific virtual community. "Virtual Currency" retrieved on the 02/03/2020. https://en.wikipedia.org/wiki/Virtual_currency
[27] See www.historyofbitcoin.org
[28] Miners verify every transaction within the blockchain and in the process extract or mine bitcoin directly from the system.